For the next couple of hours – 72 hours for close relative
s
and up to (365 days) for acquaintances and used-to-be friends whose contacts we have irritably deleted the last time they tried to shove smoking horseshit down our
throats
– the simple epithet; "Happy New Year", will get thrown around a lot. Like every second of every minute for the next couple of days, people in parts of the world who are civilised enough to say those three
"happy"
words would do so as much as they could, giving only as much thought to the implications of the sentence, as they would pounding out peals of laughter at Charlie Chaplin's slapstick comedy – that tiny man never throws you a dialog box.
First of all, when you tell me, usually with good intentions, "Happy New Year", you naturally throw me into some sort of mini-fix. I often wonder, (at least since about 24 hours ago) if you were;
#1 …making a testable declaration that the year is "happy". Perhaps you had somehow managed to study the Serotonin threshold of the year in question and had come out with never before known results showing how gay the year is and/or will be. In which case I might have to hit 10 o
n
the weird scale and 99 on the discomfort measure.
#2 …in all your benevolence bestowing upon me the "privilege" of a "Happy" year. In which case I might take offence if I don't particularly want a "Happy" year. Yeah!
You know how the lonliest moments in life come from being weary of pleasure and not pain.
.
.ask anyone who has really lived. Unbeknownest to you, you sentence me to some hellish existence by wishing I had a year of perpetual happiness. And oh...pain is not fun either.
How about; "I wish you an equally sad and happy year". Just saying.
#3 …just substituting "Good Morning" or other appropriate salutation with a fancy collocation of words which means absolutely nothing to you.
#4 …graciously informing me that the New Year is here. In which case I might have to stare right at you and inform you that like every other normal people, I have a Calendar – everywhere. So, in a sane universe, I don't need you to remind me the new Year is here. I got the memo 12 months ago.
In any case,
inviolable
social cues force me to respond with something along the line
s
of; "I wish you same", or "Same to you", or, "Happy New Year right back". Each of them coming across as genuine and accompanied with a lot of warmth. It is an unwritten code;
"You have received the customary salutation for the beginning of a new year, now

you

have

to return same with an equal measure of warmth

".
But
, now I am going to say this with all the equanimity I can muster,
what if I generally don't care about the New Year or particularly about you having a happy one?
Really, a lot of assumption is riding on that simple phrase; especially when the recipient of your "New Year" salute is a thinking man – like me.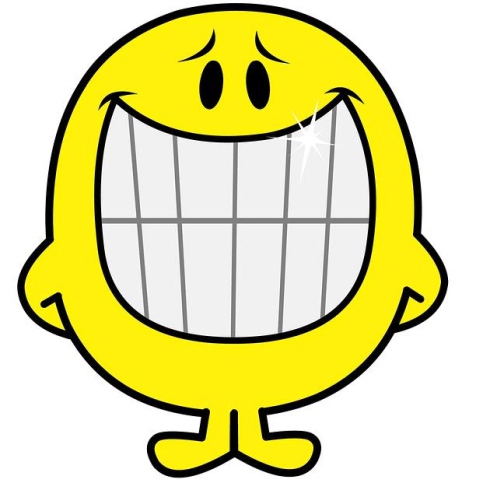 Me: After the whole world stuck the invisible gun to my head
No. I am glad it's a new year. Four of my friends died in the past year (thank you, dreadful Nigerian roads and deadbeat health "scare" system), so I am one lucky cookie, sitting on this luxury seat pounding out on my old ProBook. But I don't appreciate you doing any of the above – variants of the inherent implication of your popular "New Year" salute – "Happy New Year"
So,
I am not going to say to you "Happy New Year". Allow me instead to say "Welcome to the new year".
And...t
hat you have an equal measure of happiness and sadness this year. I have no fancy new year idea ...oh wait...maybe I do...here goes: Don't make resolutions, sneak up on them. It works.